Welcome to V.N.S.S College of Nursing
We Provide High Quality Education For Everyone
Inorder to equip the students to become proffessional.
About VNSS college of Nursing
VNSS college of Nursing is under Sree Narayana Trusts Medical Mission, Kollam. The college was started in 2004. The college is approved by Indian Nursing Council (INC), Kerala Nurses and Midwives Council (KNMC) and is affiliated to Kerala University of Health Sciences (KUHS), Thrissur. The college has an annual intake of 60 students for 4 years (8 semesters) B.Sc Nursing programme.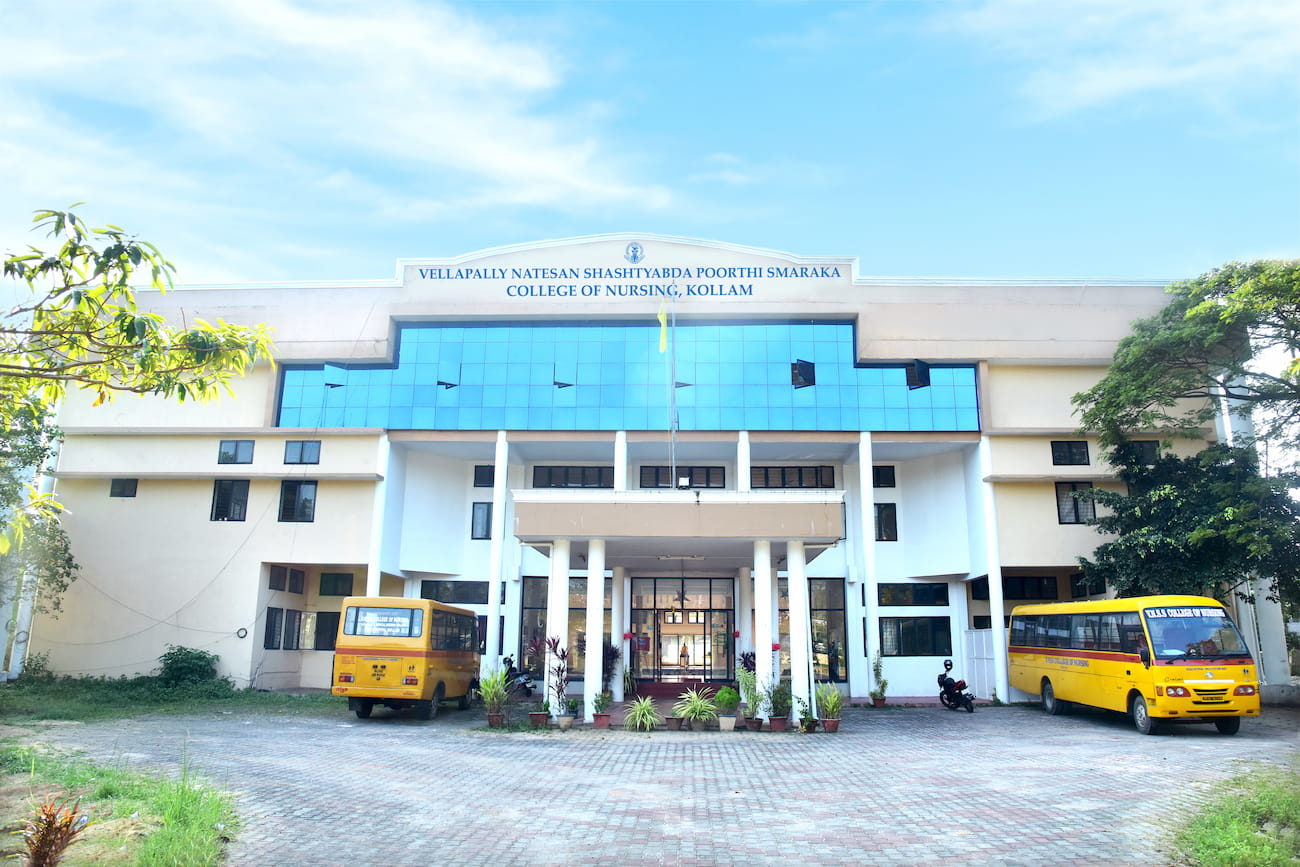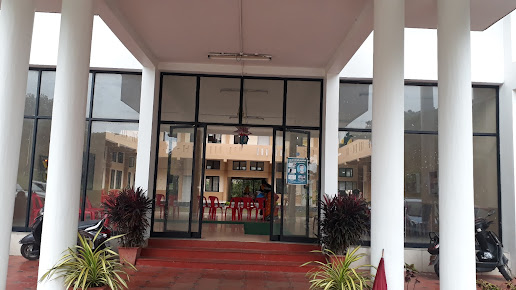 VNSS College of Nursing aims at preparing professional nursing graduates who are competent in rendering comprehensive quality nursing care to clients in various setting and thereby enhance their professional expertise to take up expanded carrier roles in nursing.
Sree Narayana Trusts Medical Mission's spiritual ideals and motivation reflect Sree Narayana Guru's preaching's which permeates to all level of activities of Sree Narayana Trusts Medical Mission of which college of nursing is a part.   SN Trusts profess "one caste, one religion, one God for mankind" and the same philosophy reflects in our educational system.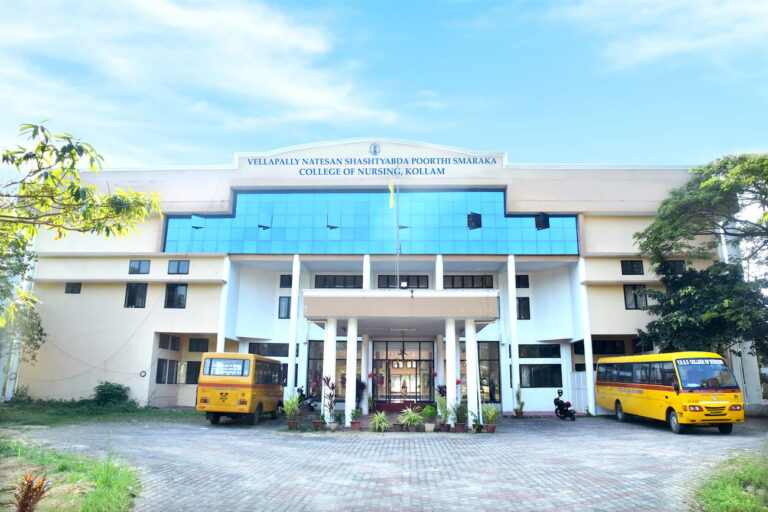 We believe that the basic degree course in nursing is based on well established and socially accepted scientific principles and techniques and hence the graduates are able to deliver quality nursing care with holistic approach and equip them with professional expertise which helps to act as an 'agent' in an ever changing society.
We firmly believe that students are the ambassadors of our college and maintain their dignity and standards are necessity in their way of attaining the goal as skillful nurses.
Inorder to equip the students to become proffessional
0.5 Km from Kollam Railway Station.
2.5 Km from Kollam K.S.R.T.C Bus Stand.